Good morning, darlings!
My Kindle has about 100 books on it waiting to be read, and my Amazon wish list has about 100 more. So this morning I thought I would share with ya'all how I find all these books.
Other than the "Amazon recommends" lists, most of the books I buy or add to my wish list come from book review blogs. There's nothing cooler than finding reviewers who seem to like what I like in books. And I really love finding reviewers who DISLIKE the same things as I. They tell me what to avoid. But overall, book reviewers go a long way toward helping me decide what to read.
I'm not saying the review blogs I follow are the same ones everyone should follow - I mean, don't get me wrong, I'd love to drive traffic to these particular blogs, mainly because I enjoy each of them - but your taste often won't be my taste.
If you want help choosing your next read, I urge you to find some book blogs. The best way to do this, I think, is to look for positive reviews for a book you really liked, and see if any of those reviews were written by a book blogger. It's at least one way to find reviewer-bloggers with who share your taste in books. Then you can sit back and let them blaze the trail.
Let me tell you - these people amaze me. I love to read, and have been a bookworm all of my life, and I do make an effort to write reviews that I post on Amazon and Goodreads, but I've got nothing on these folks. Even when I love a book, I'm don't always have the ability to communicate what I loved about ir in a coherent way.
Oh, sure, I can WRITE a book - but writing about a book in a critical but positive (because I don't usually take the time to write reviews of books I hate) way leaves me finger-tied (versus tongue-tied). I find myself writing things like, "I really, really liked this book."
So here are the book bloggers that I follow, the people who are to blame for the 100 books waiting on my Kindle: (I'll be adding icons, buttons, or banner URL's, pending permission from the individual bloggers).
Dear Author
- A romance review blog for readers by readers
I Like These Books
- Reviews of YA books, multiple genres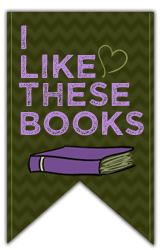 Kimba the "caffeinated Book Reviewer"
- Where the coffee is always hot and the reviews honest.
Fangs, Wands & Fairy Dust
- The paranormal in fiction, film and popular culture considered from an adult POV.
Wicked Li'l Pixie
- Reviewing paranormal romance and urban fantasy.
Big Al's Books & Pals
- Reviews and more from the world of the Kindle. (Focus on Indie authors)