Good morning, darlings, and welcome to Thursday Morning Coffee. Pour a cup and check out the work of British author Debbie Bennett. I first read her book Hamelin's Child after reading a more negative than not review, and I adored it. The story was about a boy named Michael who was kidnapped and made into a heroin addict and put to work as a prostitute. (Mmmm, SO deliciously dark).
It was followed up by Paying the Piper - and now the final installment, Calling the Tune has been released. So yay!



"Don't believe what they say: money can buy everything – and I have lots of it."



It's Eddie's trial and Michael is reliving events he'd rather forget. Giving evidence means he can't hide, and there are still people looking for him and old debts to be repaid. It was never going to be easy.

Face to face with the man who raped him, Michael runs from court, but he's not alone. Close behind him is trainee reporter Becky, and the story she wants will make or break her career after a telephone call sends Michael running for his life.

But running away never solved a problem. Michael realizes he has to face his demons head-on if he's ever going to move on with his life – and now he's on a collision course with his worst nightmare.












I am.... doing the happy sigh thing, because I've come to care about Michael a lot, and he's still young and still fumbling around trying to make the right decisions. There are a lot of powerful people standing between his past and his future, though, and I never have a clue how Ms. Bennett is going to move the story forward. I only knew that Michael has become a dear character to me, and I can hardly wait to find out what he's been up to.
Here's more info about the series and the author:
Calling the Tune
is the final instalment in the trilogy that began with the CWA Debut Dagger Award-long-listed Hamelin's Child, which has sold thousands of copies since publication in 2011.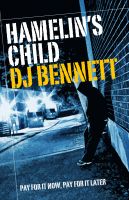 ·
a story that doesn't so much hook you as grab you by the throat and force you to keep turning the pages
·
one of the most utterly gripping books I've ever read
·
nothing about the story is predictable, certainly not the ending
·
Bennett's central characters display a compelling blend of strength and frailty with the bad guys carrying an all too believable air of suppressed menace.
·
Michael Redford has not only done a lot of growing up, he's also grown stronger in the few months since the first book of the series, Hamelin's Child.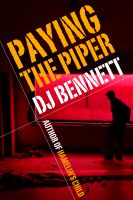 ·
the tension ramps up to an almost intolerable level
No e-reader? You don't need one. There are free kindle apps you can download to get readers for your pc, tablet, phone or whatever gadget you have.
Have an absolutely stellar weekend, darlings! I'm going to write a bunch of words for NaNoWriMo and pretend there is no such thing as snow.
The book is Dare in the Dungeon, and I know ya'll can hardly wait. Look for it, oh, possibly in February or March 2014.