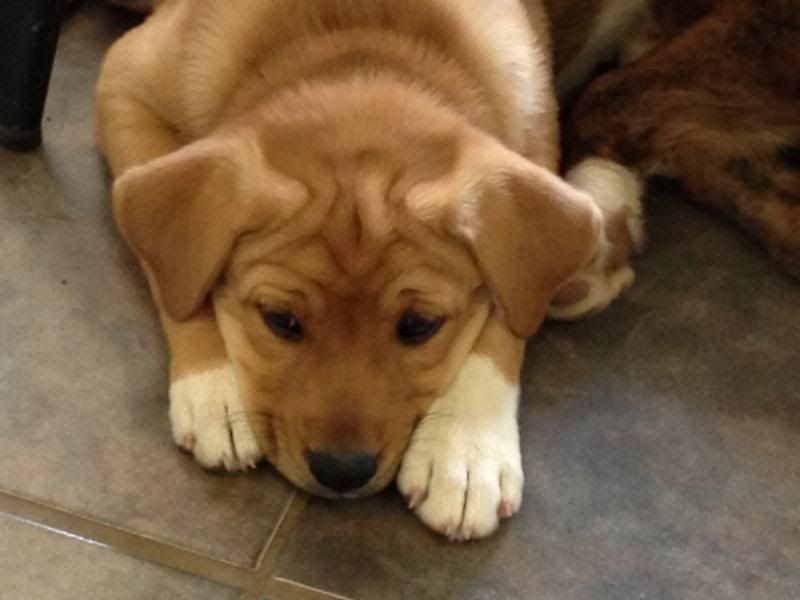 Hello my lovely darlings...
This is just a quick update post to let you know that I'm pushing my release of Dare in the Dungeon to August. Most of may and these first couple of weeks into June have been just lost, due to having a new puppy (or maybe just due to laziness?) and I have not worked at the pace I've come to expect of myself (meh, sometimes you just need to relax, you know?) And how can you resist that puppy face? I sure can't. We have this crazy thing in common - apparently we both LOVE NAPS - so I keep losing the middle of the day because the minute I sit down on the chair and get cozy with a blanket, Quinn is all, "Yay! Naptime! Yay! My favorite thing!" I might say something back like, "I thought sticks were your favorite thing?" And her response looks a lot like, "Stick! Where? I don't see no stick. But nap! Yay! Naptime is my favorite thing!" So you see, I've been getting coerced into taking A LOT of naps. Yeah, pretty much all of them. So if you've been missing your naps, I will guiltily admit that I might have stolen them.
But I digress. Dare in the Dungeon is going to be late due my wholly non-productive spring. Oh, yeah, and the part where I'm going to be away for pretty much the rest of June. That slows production even more. Meanwhile, they're only puppies once, and for such a short time, too....
xoxo darlings.